1991 Gianni Versace Andy Warhol Marilyn Monroe Jumpsuit Catsuit Romper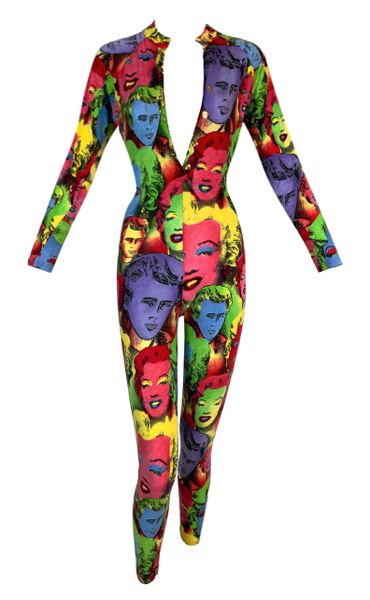 1991 Gianni Versace Andy Warhol Marilyn Monroe Jumpsuit Catsuit Romper
DESIGNER: 1991 Gianni Versace
Please contact for more information and/or photos.
CONDITION: Good- Missing a few buttons at the top. They are the top ones that were unlikely to be used and can be replaced. 
FABRIC:  Unknown- thin, soft and stretchy!
COUNTRY MADE: Italy
SIZE: Unknown- small with stretch
MEASUREMENTS; provided as a courtesy only- not a guarantee of fit:
Chest: 30-42", Waist: 24-35", Hips: 32-46", Torso: 28-36", Inseam: 28-32"