1992 Dolce & Gabbana Runway Black Leather Tattoo Biker Jacket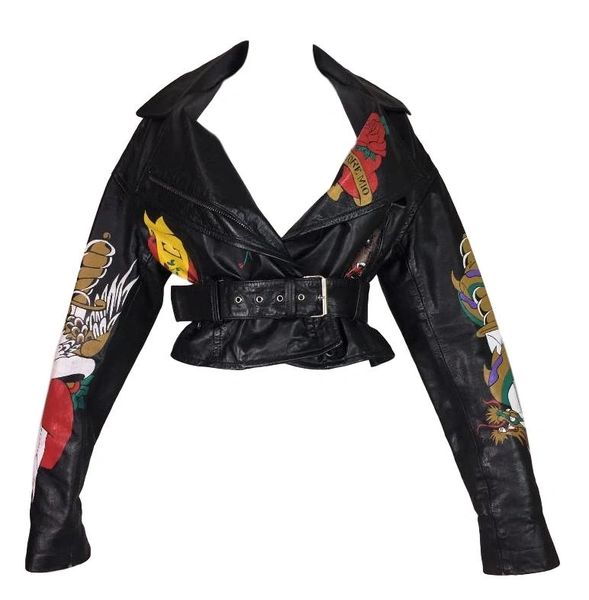 1992 Dolce & Gabbana Runway Black Leather Tattoo Biker Jacket
DESIGNER: 1992 Dolce & Gabbana
Please contact for more information and/or photos.
CONDITION: Good- very light wear to a few edges, please see photos. 
COUNTRY MADE: Italy
FABRIC: Leather
SIZE: 44
MEASUREMENTS; provided as a courtesy only- not a guarantee of fit: 
Chest: 40", Waist: 34" at its largest but can be made smaller with belt, Length: 20", Shoulder to shoulder: 22", Arms from shoulder to end: 24.5"