1995 Dolce & Gabbana Black & White Monogram Logo L/S Bodysuit Top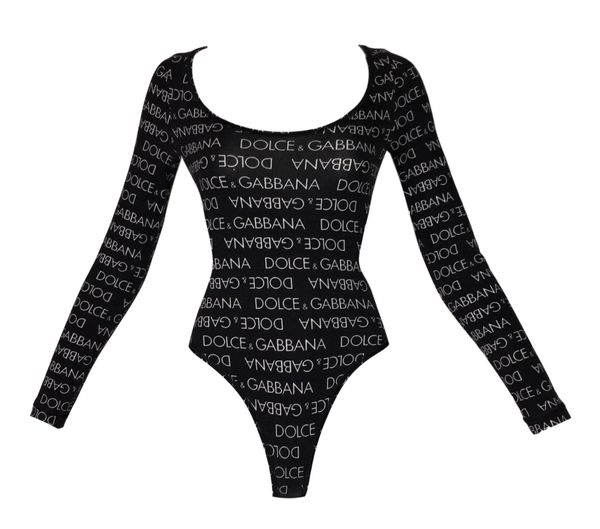 1995 Dolce & Gabbana Black & White Monogram Logo L/S Bodysuit Top
DESIGNER: 1995 Dolce & Gabbana
Please contact for more information and/or photos.
CONDITION: Good- has fading to the black but it was a soft black originally. 
FABRIC: Cotton & Spandex
COUNTRY MADE: Italy
SIZE: 42
MEASUREMENTS; provided as a courtesy only- not a guarantee of fit: 
Chest: 28-38", Waist: 23-32", Length: 27-37", Arms from shoulder to end: 23"