Circa F/W 2003 Christian Dior by John Galliano Haute Couture Large Green Choker Necklace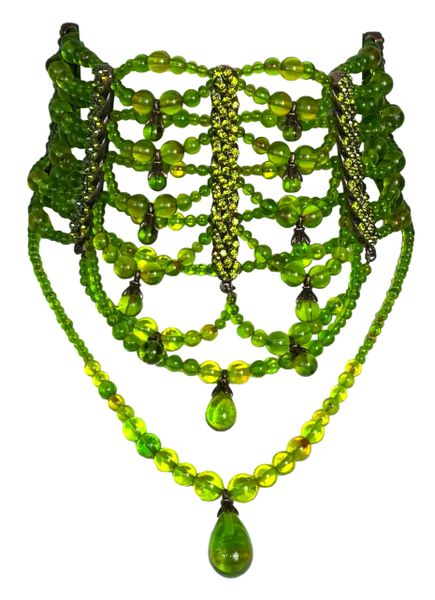 Circa F/W 2003 Christian Dior by John Galliano Haute Couture Large Green Choker Necklace
DESIGNER: F/W 2003 Christian Dior by John Galliano- this is the collection we believe this necklace is from.
This is the larger haute couture size, we also have the smaller ready to wear one available in our store as well.
Please contact us for more images and/or information
CONDITION: Excellent
FABRIC: Unknown
COUNTRY MADE: France
SIZE: Larger haute couture size
MEASUREMENTS; provided as a courtesy, not a guarantee of fit:
12.5-15" around the neck, Length: 9"