Documented S/S 1992 Dolce & Gabbana La Dolce Vita Pin-up Crystal Cone Bra Top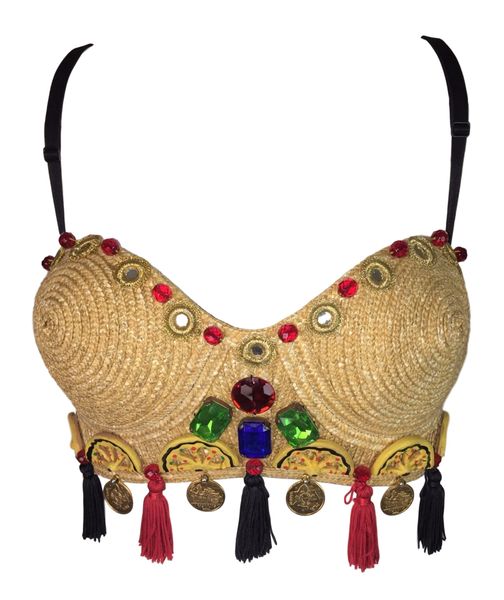 Documented S/S 1992 Dolce & Gabbana La Dolce Vita Pin-up Crystal Cone Bra Top
DESIGNER: S/S 1992 Dolce & Gabbana 'La Dolce Vita'- worn on the runway and on Cindy Crawford in an ad campaign. 
Please contact for more information and/or photos.
CONDITION: Excellent- light spots on black lining and light stretching to elastic- basic wear. 
MATERIAL: Unknown
COUNTRY MADE: Italy
SIZE: 42
MEASUREMENTS; provided as a courtesy only- not a guarantee of fit: 
Chest: 26-34", Length: 11"