F/W 1998 Christian Dior by John Galliano Pink Silk & Lace Kimono Top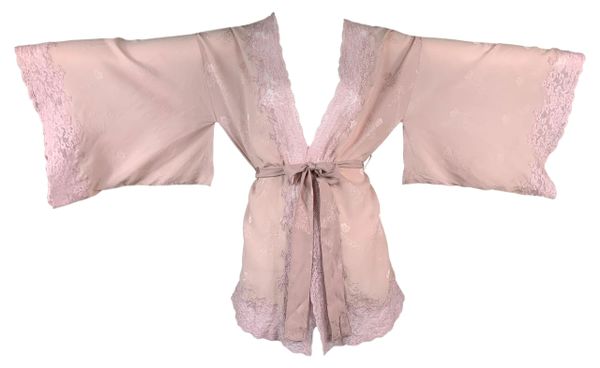 F/W 1998 Christian Dior by John Galliano Pink Silk & Lace Kimono Top
DESIGNER: F/W 1998 Christian Dior by John Galliano
Please contact for more information and/or photos.
CONDITION: Fair condition- there is a tiny faint stain on the lace in one spot- not something others will see- and there are areas where the pink is darker- appears to be flaws in fabric and not stains. These are all minor, appears like shadows, please see photos. 
MATERIAL: 100% silk
COUNTRY MADE: France
SIZE: 40
MEASUREMENTS; provided as a courtesy only- not a guarantee of fit: 
Chest: 46", Waist: 42", Length: 27.5", Arms from shoulder to end: 17.5"