F/W 1998 Christian Dior John Galliano Lavender Purple Lace Crop Top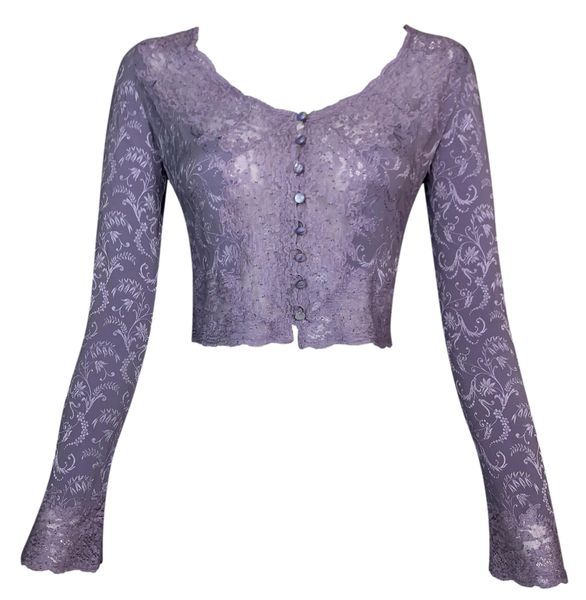 F/W 1998 Christian Dior John Galliano Lavender Purple Lace Crop Top
DESIGNER: F/W 1998 Christian Dior by John Galliano
Please contact us for more images or information
CONDITION: Good- the top appears flawless but the very bottom button is missing the top of the button, its really not something other will notice. See last photo. 
FABRIC: Silk & Spandex
COUNTRY: France
SIZE: F-40
MEASUREMENTS; provided as a courtesy only- not a guarantee of fit: 
Chest: 34-41", Waist: 32-38", Length: 15", Arms from shoulder to end: 23 1/4"