F/W 2003 Roberto Cavalli Unisex Leopard Chains Silk Reversible Puffer Coat w Fur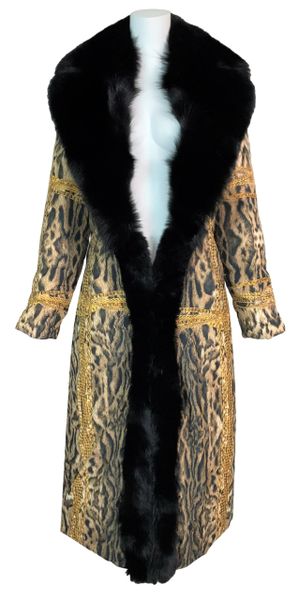 F/W 2003 Roberto Cavalli Unisex Leopard Chains Silk Reversible Puffer Coat w Fur
DESIGNER: F/W 2003 Roberto Cavalli
Please contact us for more images or information
CONDITION: Good- flawless! As this jacket is reversible there is no main label or size tag. 
FABRIC: Silk
COUNTRY: Italy
SIZE: No tag- see measurements
MEASUREMENTS; provided as a courtesy only- not a guarantee of fit: 
Chest: 37", Waist: 34", Hips: 48", Length: 52.5", Shoulder to shoulder: 17", Arms from shoulder to end: 25.5"