F/W 1996 Gucci by Tom Ford Black Double Cut-Out L/S Long Dress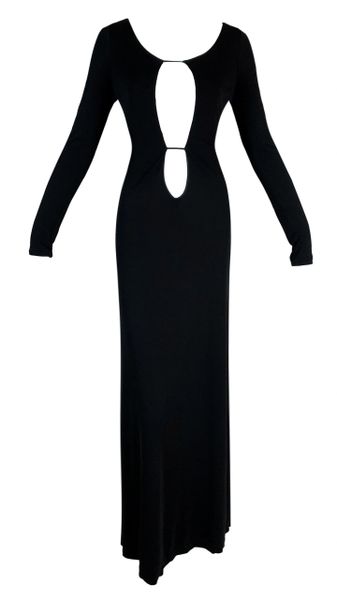 F/W 1996 Gucci by Tom Ford Black Double Cut-Out L/S Long Dress
DESIGNER: F/W 1996 Gucci by Tom Ford
Please contact for more information and/or photos.
CONDITION: Good- tiny imperfection on back of one arm, please see last photo- and a run in the fabric on the front. 
FABRIC: Acetate & Nylon
COUNTRY MADE: Italy
SIZE: 40
MEASUREMENTS; provided as a courtesy only- not a guarantee of fit:
Chest: 33-42", Waist: 28-35", Hips: 36-47", Length: 59.5", Arms from shoulder to end: 26"