S/S 2000 Gianni Versace Runway Plunging Green High Slit Maxi Dress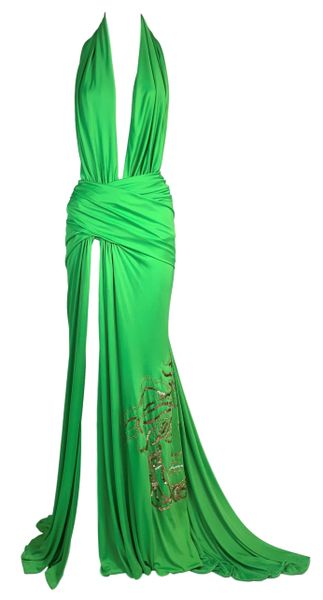 S/S 2000 Gianni Versace Runway Plunging Green High Slit Maxi Dress
DESIGNER: S/S 2000 Gianni Versace Runway
Please contact for more information and/or photos.
CONDITION: Fair- has imperfections- no holes but some pulls and light marks, really in the folds of the hem, not going to be something others notice. Please see last photos. 
MATERIAL: Silk & Polyester
COUNTRY MADE: Italy
SIZE: 42
MEASUREMENTS; provided as a courtesy only- not a guarantee of fit: 
Chest: open, Waist: 26-28", Hips: 36-48", Length: 64.5-72.5", Slit: 40.5"