S/S 2003 Christian Dior by John Galliano Sheer Black Silk Slip Dress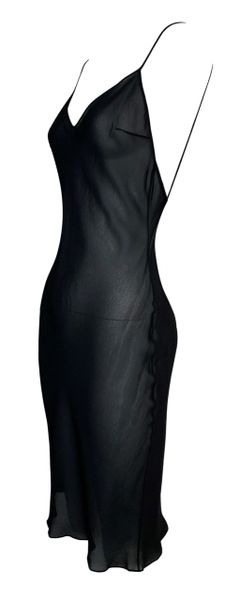 S/S 2003 Christian Dior by John Galliano Sheer Black Silk Slip Dress
DESIGNER: S/S 2003 Christian Dior by John Galliano- does not have its fabric/size tag but it came with another dress that does have its tags so we know its year. 
Please contact us for more images or information
CONDITION: Good-flawless!
FABRIC: Silk
COUNTRY: France
SIZE: Tag removed but came with another dress sizes French 38
MEASUREMENTS; provided as a courtesy only- not a guarantee of fit: 
Chest: 28-40", Waist: 24-35", Hips: 35-46", Length: 40"