S/S 1996 Gianni Versace Sheer Neon Yellow Pink Green Spray Paint Silk Bodysuit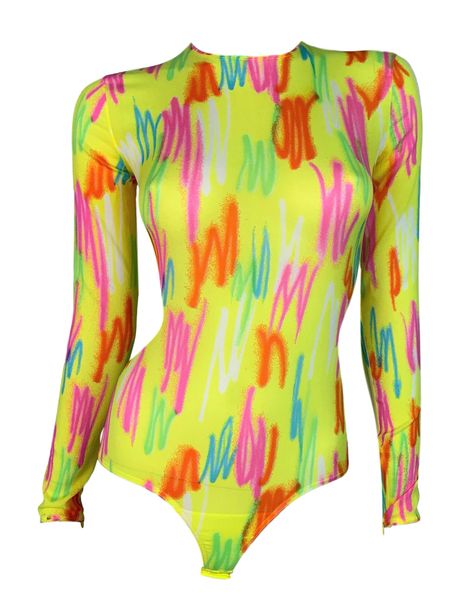 S/S 1996 Gianni Versace Sheer Neon Yellow Pink Green Spray Paint Silk Bodysuit
DESIGNER: S/S 1996 Gianni Versace
Please contact for more information and/or photos.
CONDITION: Good- to just look at it and feel it it appears unworn, but there are marks at one cuff. Because of the print and the placement it is not something others will see. 
FABRIC:Tag removed but it is a silk/spandex blend. 
COUNTRY MADE: Italy
SIZE: Size tag removed- likely a 40
MEASUREMENTS; provided as a courtesy only- not a guarantee of fit: 
Chest: 39", Waist: 44", Hips: 48", Length: 28-31"