S/S 2001 Christian Dior by John Galliano Black L/S Zipper Mini Dress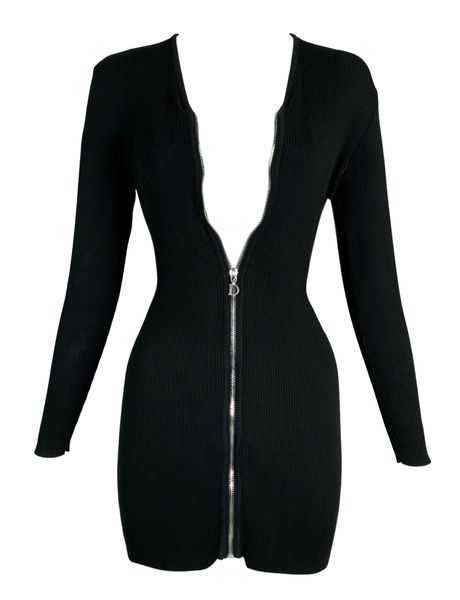 S/S 2001 Christian Dior by John Galliano Black L/S Zipper Mini Dress
DESIGNER: S/S 2001 Christian Dior
Please contact for more information and/or photos.
CONDITION: Good- basic wear- no holes or stains. 
FABRIC: Unknown- feels like a cotton/spandex blend
COUNTRY MADE: Italy
SIZE: Unknown- has good stretch- please see measurements
MEASUREMENTS; provided as a courtesy only- not a guarantee of fit:
Chest: 32-52", Waist: 30-46", Hips: 37-60", Length: 30.5", Arms from shoulder to end: 23"