S/S 2001 Gianni Versace Runway Documented Plunging Brown Lace Gown Dress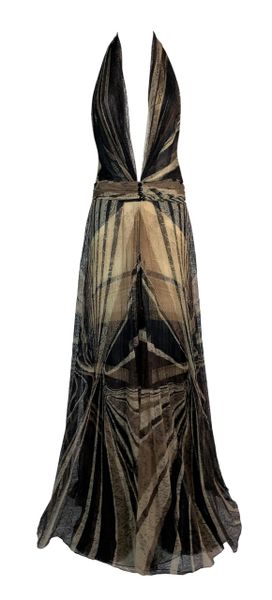 S/S 2001 Gianni Versace Runway Documented Plunging Brown Lace Gown Dress
DESIGNER: S/S 2001 Gianni Versace Runway- featured in a one of Donatella's most famous ad campaigns!
Please contact for more information and/or photos.
CONDITION: Good- small unseen mend to lace by hem. 
FABRIC: Cotton-Nylon-Silk
COUNTRY MADE: Italy
SIZE: 44- runs small
MEASUREMENTS; provided as a courtesy only- not a guarantee of fit:
Chest: open, Waist: 26-27", Hips: open, Length: 66"