Vintage 1997 Dolce & Gabbana Sheer Ivory Silk Ruched Wiggle Maxi Dress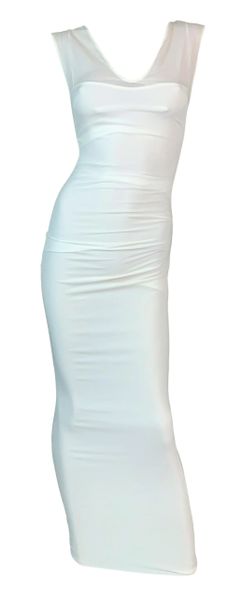 Vintage 1997 Dolce & Gabbana Sheer Ivory Silk Ruched Wiggle Maxi Dress
DESIGNER: 1997 Dolce & Gabbana
Please contact for more information and/or photos.



CONDITION: Good- extremely faint mark, very hard to get it to show in a photo- not something others will see. 
MATERIAL: Silk & Spandex
COUNTRY MADE: Italy
SIZE: 40 with good stretch
MEASUREMENTS; provided as a courtesy only- not a guarantee of fit: 
Chest: 29-38", Waist: 22-32", Hips: 32-45", Length: 59"