Vintage 1998 John Galliano Runway Show Special Piece 20's Flapper Style Mink Fur Coat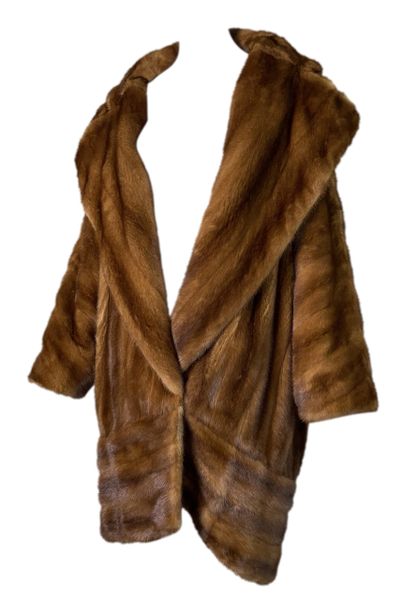 Vintage 1998 John Galliano Runway Show Special Piece 20's Flapper Style Mink Fur Coat
DESIGNER: 1998 John Galliano- this is an extremely rare piece made for a special fur show he had in in June 1998. There was a news story on the show in the New York Times on June 7th, 1998. 
Please contact us for more images and/or information
CONDITION: Excellent
FABRIC: Mink lined in silk
COUNTRY MADE: France
SIZE: None
MEASUREMENTS; provided as a courtesy, not a guarantee of fit:
Chest: open, Waist: 48", Hips: 44", Length: 35" in front & 41.5" in back, Shoulder to shoulder: 23", Arms from shoulder to end: 21"