1983 Bob Mackie Attributed Ivory Silk Beaded 1920's Flapper Style Fox Fur Coat Dress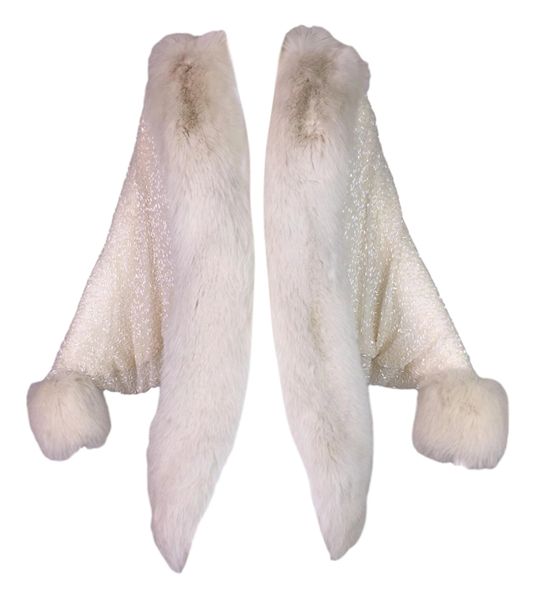 1983 Bob Mackie Attributed Ivory Silk Beaded 1920's Flapper Style Fox Fur Coat Dress
DESIGNER: F/W 1983 Bob Mackie Attributed- photos of the red piece is a similar dress (with the matching jacket) worn by Brooke Shields in 1983 by Bob Mackie.
Please contact for more information and/or photos.
CONDITION: Excellent- extremely minor imperfections on lining- see last photos
FABRIC: Silk 
COUNTRY MADE: Unknown
SIZE: One size as it is open and loose
MEASUREMENTS; provided as a courtesy only- not a guarantee of fit:
Length: 41", Arms from shoulder to cuff: 26"