C. 2003 Christian Dior John Galliano RARE Sterling Silver Huge Charm Jeweled Belt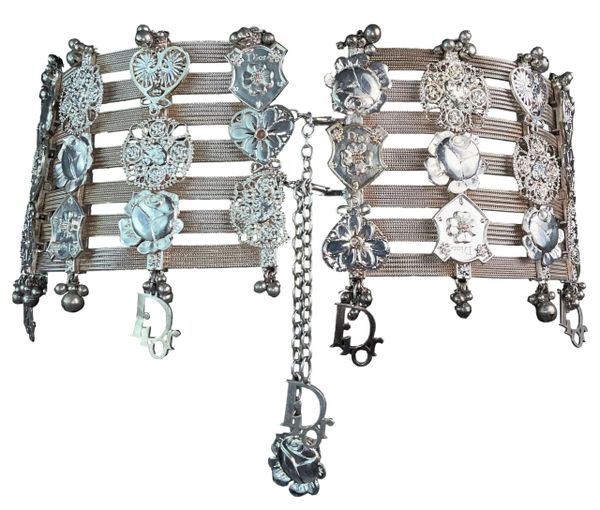 C. 2003 Christian Dior John Galliano RARE Sterling Silver Huge Charm Jeweled Belt
DESIGNER: Circa 2003 Christian Dior by John Galliano- this is a very rare, heavy high quality sterling silver piece! It is not stamped but has Dior all throughout and it tarnishes while in storage so it is definitely silver. 
Please contact us for more images and/or information.
CONDITION: Good- no missing pieces but the silver tarnishes and needs to be cleaned as all sterling silver does. 
FABRIC: Sterling silver
COUNTRY: Unknown- likely France
SIZE: None- see measurements
MEASUREMENTS; provided as a courtesy only- not a guarantee of fit:
33-38" around- 5" wide