C. 2009 Roberto Cavalli Couture Numbered Crystal Chainmail Beaded Corset Off Shoulder Mini Dress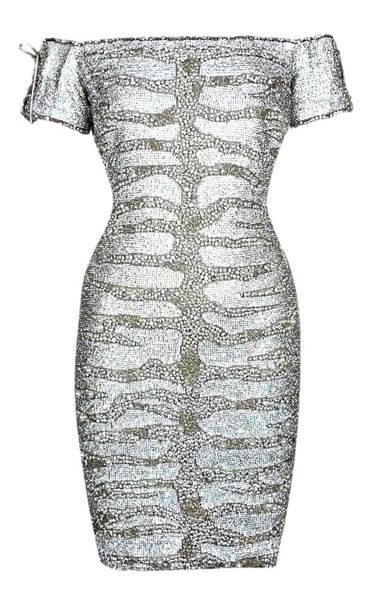 C. 2009 Roberto Cavalli Couture Numbered Crystal Chainmail Beaded Corset Off Shoulder Mini Dress
DESIGNER: Circa 2009 Roberto Cavalli numbered couture dress. Cavalli started his custom ordered couture line in 2009, but he decided not to use the Paris Haute Couture for his pieces. 
Please contact for more information and/or photos.
CONDITION: Good- has some wear, did not see any missing crystals or embellishments but always possible we missed some as the dress is completely covered. 
COUNTRY MADE: Italy
FABRIC: Silk
SIZE: 42- has an inner bustier/bodysuit which can be removed for a larger fit
MEASUREMENTS; provided as a courtesy only- not a guarantee of fit: 
Chest: 34", Waist: 26-28", Hips: 36", Length: 28 1/4" down the front