F/W 1997 Christian Dior John Galliano Runway 3-D Flower Black Silk Maxi Skirt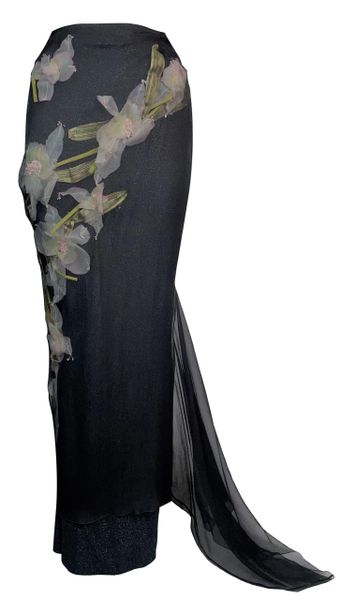 F/W 1997 Christian Dior John Galliano Runway 3-D Flower Black Silk Maxi Skirt
Description
DESIGNER: F/W 1997 Christian Dior by John Galliano- this is a very rare piece- we have never seen another one anywhere! Pristine condition!
Please contact us for more images and/or information.
CONDITION: Excellent
FABRIC: Top layer is silk- main skirt is acetate/viscose/nylon
COUNTRY: France
SIZE: F-36- but seems bigger- please review measurements
MEASUREMENTS; provided as a courtesy only- not a guarantee of fit:
Waist: 28", Hips: 39-42", Length: 42.5", Slit: 21"