F/W 2000 Christian Dior John Galliano Newsprint Logo by Stephen Jones Top Hat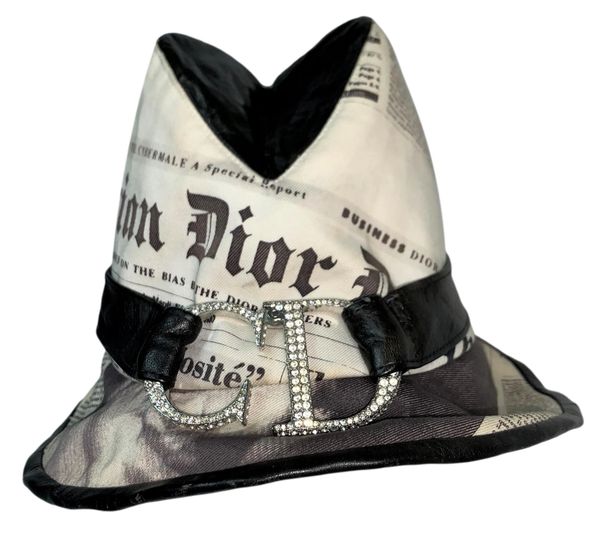 F/W 2000 Christian Dior John Galliano Newsprint Logo by Stephen Jones Top Hat
DESIGNER: F/W 2000 Christian Dior John Galliano newsprint top hat handmade by the famed hat designer Stephen Jones! This is a rare and extremely collectible piece, worthy of a museum. We believe it may be the only one made. 
Please contact us for more images or information
CONDITION: Good- minor marks on the outside- please review the many photos provided- the inside of the hat on the sides of the lining have black ink spots. Obviously these are not seen as they are inside and on the sides of the lining not on the Stephen Jones label or the center printed with his logo. There is a string that holds the hat on, it is old and should be replaced to make sure the hat stays on. Its normal wear for a 21 year old piece of elastic. 
FABRIC: Unknown 
COUNTRY: England
SIZE: None- meant to sit on top of your head so can be worn by anyone.