F/W 2007 Christian Dior by John Galliano Runway 50's Style Green Fur Coat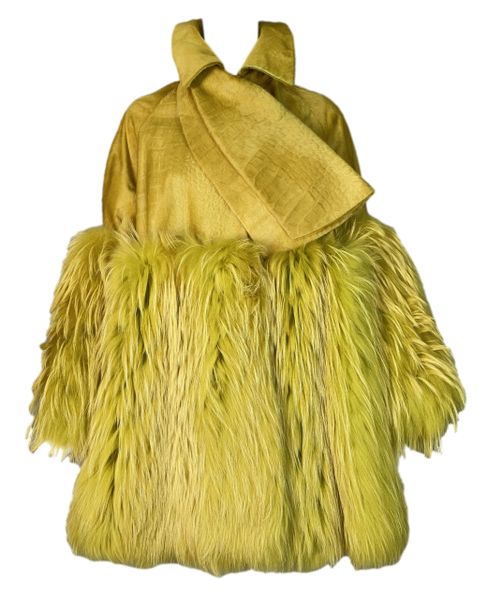 F/W 2007 Christian Dior by John Galliano Runway 50's Style Green Fur Coat
DESIGNER: S/S 2005 Dolce & Gabbana Runway- the runway & editorial version were made of a tweed wool- this is a much more rare fully fur version!
Please contact us for more images and/or information
CONDITION: Good- some tape residue on straps on the inside, extremely minor and not seen when worn, see last 2 photos.
FABRIC: Tactel & Nylon
COUNTRY MADE: Italy
SIZE: 40
MEASUREMENTS; provided as a courtesy, not a guarantee of fit:
Chest: 31", Waist: 26", Hips: 37-38", Length: front: 61", back: 81"