S/S 2000 Christian Dior by John Galliano Runway Blue Chinoiserie Gown Dress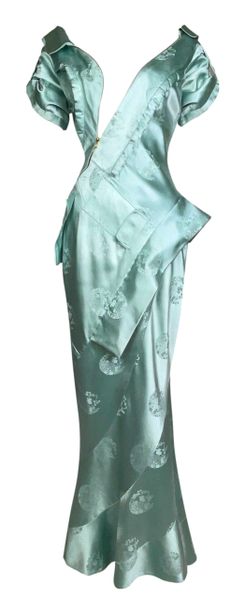 S/S 2000 Christian Dior by John Galliano Runway Blue Chinoiserie Gown Dress
DESIGNER: S/S 2000 Christian Dior by John Galliano Runway
Please contact for more information and/or photos.
CONDITION: The outside of the dress is excellent, there is discoloration on lining from improper cleaning and storage for 20 years. Its not terrible and not seen when worn as its inside the dress. Please see last photos. 
COUNTRY MADE: France
FABRIC: Silk
SIZE: F-40
MEASUREMENTS; provided as a courtesy only- not a guarantee of fit: 
Chest: 36-38", Waist: 26-31, Hips: 38-40, Length: 61.5"