S/S 2001 Christian Dior John Galliano Haute Couture Black Mesh Corset Dress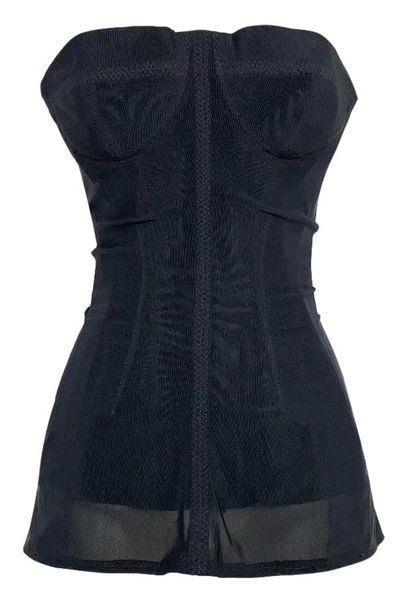 S/S 2001 Christian Dior John Galliano Haute Couture Black Mesh Corset Dress
DESIGNER: Circa S/S 2001 Christian Dior by John Galliano Haute Couture- this piece does not have a year/fabric label under the main label- we believe this was part of a set- possibly under a longer dress or jacket. 
Please contact us for more images and/or information.
CONDITION: Good- flawless!
FABRIC: Unknown- feels like Nylon & Spandex
COUNTRY: France
SIZE: No size- its haute couture- it is very tiny- so tiny we believe this was a runway piece made for a model- please see measurements. 
MEASUREMENTS; provided as a courtesy only- not a guarantee of fit:
Chest: open, Cup size like C, Waist: 20-23", Length: 18.5" from chest to hem